Super Plates – The Best of the Best Number Plates
Welcome to our information page for "Super Plates", the most sought after number plates in the UK. You can see some investment ideas near the bottom of the page.
As we head into a more financially stable UK economy, the high end number plates are becoming more and more sought after. On current trends, it is reported that the wealthiest 1% will own more than 50% of the world's wealth by 2016 (source BBC). Historicaly, valuable number plates have been compared with works of art, antique vehicles and even gold! No doubt about it, if Super Plates are purchased at the right time they are sure and secure investments.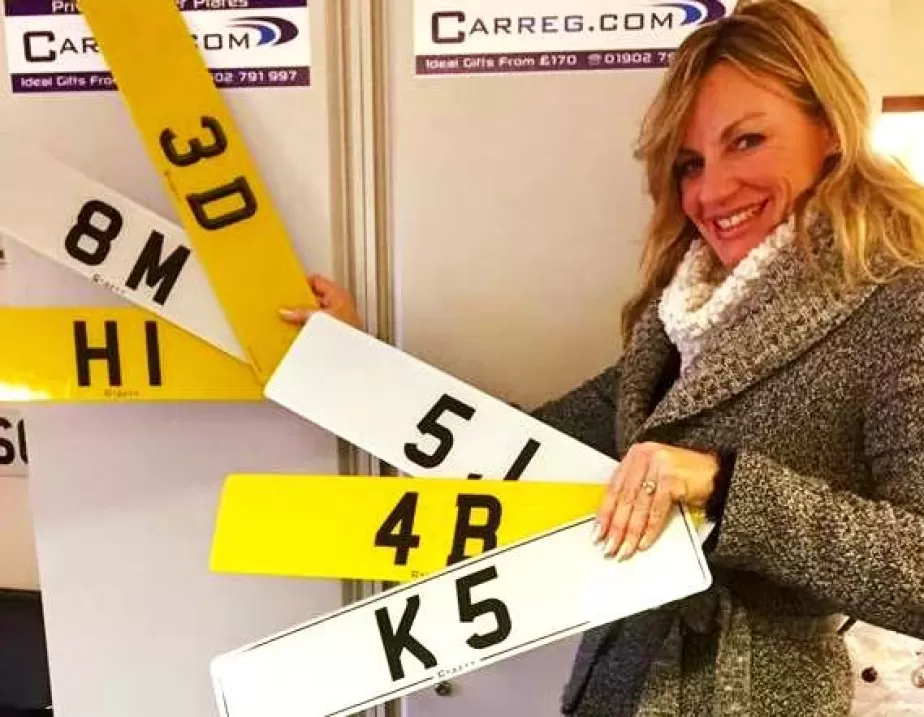 Single letters and single numbers from A1 to Y9 (issued from 1903) and reversed; 1A to 9Y (issued via DVLA registrations auction starting in the late eighties) are becoming the 'have to have' accessory for the ultimate supercar, and we call them "Super plates". We have approached some owners of this type of registration to be told that they are "just not for sale, not for any price, and that is unlikely to ever change!". For this reason, it makes valuing such number plates extremely difficult as money is usually no object in this market.

Valuing Number "Super" Plates
A single letter followed by a number 1 is considered to be the most valuable type of private registration available. B1 for example is estimated to be worth around £500,000, possibly more! A1 is purposely not valued here as we are told that this is just not for sale, the owner also owns 1A. Many of the single letter/single number combinations (known in the trade as "Single-Single's") are totally unique and are worth whatever their owner values them at! You can read about combinations with the number 1 on our dedicated Number 1 private plates page.
Many Single-Single's make 'ultimate initials'; 1T for example is good for an IT (Information Technology) company, D1 short for Diana, F1 (Formula 1, the owner of this number reportedly turned down an offer of £6,000,000), 3D (Graphics/Design/Animation), 4G (telecoms) could suit businesses in these lucrative sectors. H1 looks like 'Hi', L1 is a Chinese name, V1 & X1 (also L, C, D, M) are letters used as Roman numerals. Combinations with 4, 5, 6, 8, are also highly valued.
Currently CarReg have 4B (make a good AB), E6 (make a good EG), 5J (good for SJ), 8M (good for BM), K5 (good for KS), 6Y (good for GY). Some are a piece of British History or English heritage and were originally owned by various Councils across the United Kingdom.
We also consider registrations that spell out names (particularly first names) to be "Super plates". These registrations substitute a letter with a mandatory numeric character. These plates are bought and sold for small fortunes (hundreds of thousands of £'s) and only the super rich can afford them nowadays. Many of these numberplates will have sold for tens of thousands of pounds at auction, even 25 years ago.
Letter and Number Substitutions on Number Plates
Which super plates look similar to names and words? Our answer is pretty much most of them! With UK number plates certain numbers and letters may look like others, and some may sound similar. This means you can be clever and create a "Super plate" with some simple substitutions. Examples; A1 - AL (short for Alan). A2 - AZ (short for AZZA). A5 - AS (very popular initials) and so on. In some circumstances you can use a letter where you really want a number. Here is a list of accepted substitutions:
A = 4, B = 8, E = 3, G = 6, L = 1 or 2, P = 9, Q = 0, R = 2 or 12, S = 5, T = 7, U = 11, Y = 7.

It is much easier to use a number in place of a letter. Here are some examples:
1 = L or I, 2 = Z or R, 3 = E or B, 4 = A, 5 = S, 6 = G, 7 = T, 8 = B, 9 = J or g, 12 = R, 13 = B.
Here are some examples of how these substitutions work in practice:
P1 LOT, P4 NTS, MUS 1C, BO 55, FAS 7, BOO 85, J4 SON, LAM 80, 51 NGH, S1 NGH.

Below are some great examples of single letter and "Super plates" that we have in stock and available for purchase now: 4B - 9C - 3D - E6 - 3H - 5J - 5K - 8K - 8M - 9M - 6Y