Aston Martin's DP-100 Gran Turismo Racer
from July, the DP-100 will be available to download on Gran Turismo 6, for in-game play. It is believed that it will remain a virtual-only racer, but we are still praying that they will put this magical sports car into production in the future. After six months of using the same techniques that they use when designing production models, this beautiful creation was formed.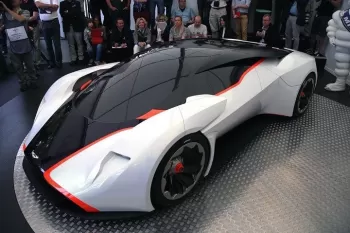 Powered digitally with a mid-engined twin turbo V12, it throws out 800bhp. Sitting low to the ground with its sleek roof almost level with the wheel arches, plus a huge rear diffuser and revolutionary aerodynamics, its streamlined shape supports it's in-game function.
Perfect Number Plates
DP 100 - A5 TON - MAR 71N - AM 100 - DP10 OAM